StarBunny, Inc. is written & illustrated by Dave Roman. A new page will be posted every Wednesday. Thanks for reading!
You can email Dave at dave(at)yaytime.com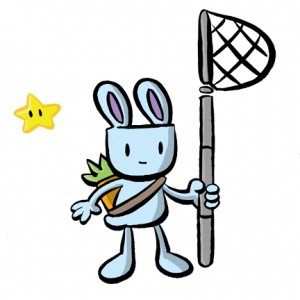 Starbunny, Inc. follows the adventures of a lactose intolerant bunny who travels from planet to planet trying to find the perfect job. Along the way, he gets involved with ruthless business birds, navigates dangerous storms, takes on robotic ice soldiers, and meets a dark star who might just go supernova!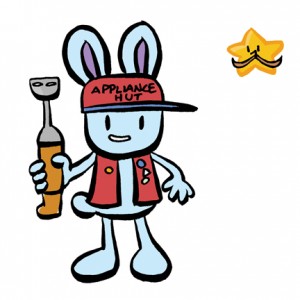 Backstory…
The Hoppowitz family runs the largest milkshake company on the planet, where each bunny is
assigned their own star to be their personal assistant, guiding them through life. Blue, the oldest sibling, was expected to inherit the role of CEO until his brother convinces the shareholders that Blue's lactose intolerance is a liability to their milkshake legacy. Forced to find a job on his own, Blue also separates from his guiding star over irreconcilable differences. Content to work at a local appliance store, his new boss insists that Blue needs a quest to find his true calling.
Taking inspiration from his famous Grandma, Blue packs his bags and travels the galaxy looking for the perfect job. But the quest ends up being more than he bargained for when a dark star guides Blue to a planet full of birds, and he decides to find out what it's like to work for the enemy.
Will Blue ever find a place in the galaxy where he belongs? Or will he have to build it
himself?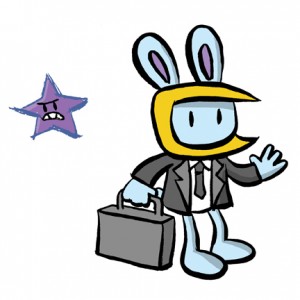 Dave Roman is the author/illustrator of the Astronaut Academy series and co-creator of Jax Epoch, and Teen Boat.