Add Starbunny, Inc. to your Comic Rocket webcomics feed!



Dave's website
Dave's twitter
Other comics by Dave…



Agnes Quill (with Jason Ho, Jeff Zornow & Raina Telgemeier)

Jax Epoch (with John Green)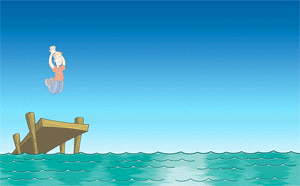 The ANGST of Being a Teen– The THRILL of Being a Boat!
Teen Boat  (with John Green)
Alexandra Graudins provides production help on Starbunny, Inc. so you should go check out her comics!
other fun comics we like…
Boulder and Fleet by Jerzy Drozd
Isle of Elsi by Alec Longstreth
Princess at Midnight by Andi Watson
Camp Weedonwantcha by Katie Rice
Aw, Yeah Comics by Art & Franco
Solstoria by Angelica Marie
Cucumber Quest by Gigi DG
Jailbird by Ashley Davis
Pencil Pup by Megan Brennan
Patbird & Galesaur by Gale Williams
Nemu*Nemu by Audra Ann Furuichi
Fox & Duck by Eric Orchard
Springiette by Shouri
Johnny Wander by Yuko Ota and Ananth Panagariya
Cooking Up Comics by Alisa Harris
A Stray in the Woods by Alison Wilgus
Beyond the Canopy by Jonathan Griffiths
Winters in Lavelle by Kasey Van Hise
Little Guardians by Ed Cho & Lee Cherolis
My Sister the Freak by Dani Jones
Harpy Gee by Brianne Drouhard
Phuzzy Comics by Monica Ray
Gronk by Katie Cook
Tiny Kitten Teeth by Becky & Frank
Moose Kid Comics by Jamie Smart & Friends