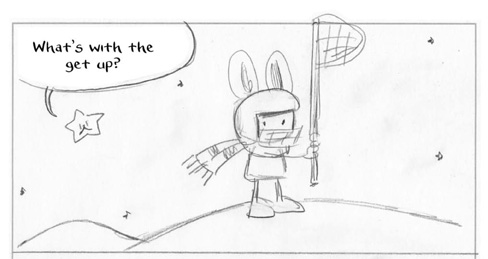 Hi Everyone,
Sorry for the brief hiatus. I've been busy adapting R.L._Stine's "Night of the Living Dummy" as a comic for Scholastic Graphix! It will be published just before the release of the Goosebumps movie (starring Jack Black), in which Slappy is the main villain! Drawing creepy ventriloquist dummies is hard work, and that means I've fallen a bit behind schedule. You can read more about over on my website.
I'm wrapping things up next week and promise to have the next page of Starbunny Inc. up on March 4th, and will try my best to get back into a weekly schedule after that.
And if you live in the SoCal area, Raina Telgemeier and I will be appearing at Once Upon a Time bookstore in Montrose, California on March 12th. Stop by and say hello!